 XL Ribbed Urethral Sound with Hollow Core
Availability: 10 in stock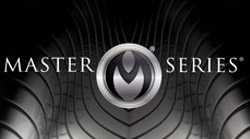 This extra fat, ridged urethral insert is an intense way to enjoy advanced urethral play. Designed with a hollow spout for urine or cum to pass through, it has a smooth ball tip to keep it from being inserted too far. The arm supports an outer ring, designed to go around the glans and provide pressure and stimulation. The ribbing on the insertable arm provides a unique sensation, for hardcore sounding enthusiasts who seek exciting new ways to experience erotic insertion.
Measurements: 1.95 inches in total length, 1.45 insertable, 0.45 in diameter, glans ring measures 1 inch in diameter
Material: Stainless steel
Color: Grey
Disclaimer: These products as with all products on this site are supplied AS IS. No warranty is given either implied or expressed. Products are intended as novelty only, and no representation is made or implied as to their suitability or safety for any particular use. Purchasers use the products entirely at their own risk. The manufacturer or re-seller is not liable for any direct, indirect, incidental or consequential damage or loss howsoever arising caused by use or misuse of the products. This includes, but is not limited to, damage to the products and personal injury or damages due to use or misuse.