 Versa Fuk Machine with Universal Adapter
Availability: 10 in stock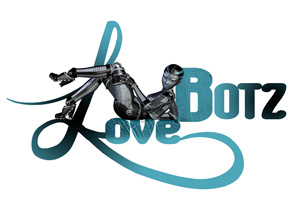 Take this powerful, versatile, multi-position sex machine with you, wherever you go! This premium sex machine now comes complete with a travel adapter and surge protector. Machine voltage is 100V-240V. The included adapter allows for use in, but not limited to: Australia, EU, UK and Japan. The voltage converter and plug adapter allows you to take your pleasure on the go. Please view adapter prong configurations as needed for your country.
Welcome to a truly versatile sex machine that lets you enjoy countless position possibilities. This sexy machine has the ability to be tilted horizontally or vertically so you can be taken from multiple angles! This thrusting powerhouse comes with a silicone dildo remote that allows the user to adjust the speed of penetration and can also stimulate simultaneously. High powered multiple speed strokes are driven by a strong motor and able to teasingly take you, or pound you into submission with a mighty 300 strokes per minute. Comes with an extension rod that adds an additional 8 inches of reach. Grip-tight support pads hold the machine securely in place, and the easy-twist knobs allow to you quickly adjust the angles. Comes with two captivating attachments that lock securely in place- a realistic dildo and a tapered anal penetrator. Power supply input: 100 to 240 volts, 50 to 60Hz, 1.5 Amps; Output: 15 volts, 4 Amps. Horsepower and torque: 0.5 HP, 40 in-lbs, 300RPM. Comes with a 9-foot US power cord.
Measurements: Machine: 17.5 inches in length at base, 25 inches total in length including arm, 12.75 inches wide, 19 inches in height; Penis dildo: 7 inches in length, 2 inches in diameter; Anal dildo: 6.25 inches in length, 1.5 inches wide; Vibrating remote: 7.5 inches in total length, 4.5 inches insertable, 1.35 inches in diameter; Stroke length with 7 inch penis: Inner stroke is 3 inches, outer stroke is 10 inches; With extension arm: Inner stroke is 3 inches, outer stroke is 18 inches.
Material: Machine: corrosion-resistant steel with black powder coat finish; Realistic dildo: TPR; Anal penetrator: silicone
Color: Black and silver