 The Hush Gag Silicone Comfort Ball Gag
Availability: 10 in stock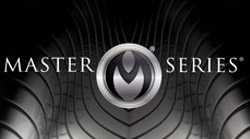 The Hush Ball Gag is designed to silence your plaything while providing complete comfort. The unique ball design includes corner straps to avoid the normal chafing that may happen with standard ball gags. The strap is adjustable to fit snuggly, and includes a locking buckle, to which you may add your own padlock. The gag itself is made of odorless, tasteless, phthalate-free silicone.
Measurements: Adjustable from 16 to 22 inches in length, ball gag measures 1.65 in diameter
Material: Silicone, metal, PU leather
Color: Red
Note: Padlock sold separately.