The Deluxe Extreme Chastity Cage with Accessories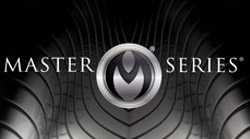 The Deluxe Extreme Chastity Cage combines the power of chastity with the stimulation of a ball restraint, anal plug and urethral sound. The sensation of being teased but unable to become fully erect in and of itself can be exciting for both partners. The Deluxe Extreme Chastity Cage allows you to include a few more devices into the mix, creating a new level of cock and ball play. The Deluxe Chastity Cage can become a complete CBT system when you include the ball restraint, urethral insert, and anal plug. You can use the chastity cage with any, all, or none of these extras, but by combining them you create the ultimate chastity device that keeps the most private areas of your partner filled, locked, and under your total control. This chastity device is the most versatile on the market, and the gently glowing brushed steel gives the deluxe cage a distinct presentation. For a smaller ball, you may purchase The Anal Intruder (sold separately). The ball of the anal intruder (measuring 1.25″ in width) easily unscrews and is compatible with the Deluxe Chastity Cage.
Measurements: Cage: 4.25 inches in total length, 1.5 inches in diameter, and 5 inches in circumference; Sound: 2.75 inches in total length, 0.23 inches insertable diameter; Ring: 2 inches in diameter; Anal ball: 1.75 inches in diameter.
Material: Brushed steel
Color: Silver
Note: Retail packaging consists of a plain white box
Disclaimer: These products as with all products on this site are supplied AS IS. No warranty is given either implied or expressed. Products are intended as novelty only, and no representation is made or implied as to their suitability or safety for any particular use. Purchasers use the products entirely at their own risk. The manufacturer or re-seller is not liable for any direct, indirect, incidental or consequential damage or loss howsoever arising caused by use or misuse of the products. This includes, but is not limited to, damage to the products and personal injury or damages due to use or misuse.