 Strap Linked Bondage Cuffs – Wrist
Availability: 10 in stock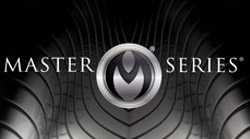 These bondage wrist cuffs will keep your submissive partner comfortably and safely confined while you live out your fantasies. The inner lining is genuine leather for the luxurious sensation against your lovers wrists, and padded so that your sessions can last as long as you want. The heavy-duty hardware is eye-catching and attractive. Adjust the buckle to the perfect tightness. The width of these restraints reduces risk of nerve damage and loss of circulation during vigorous play. A connector with two clasps is included to connect the D-rings of the cuffs, but you can also attach them to chains, a hogtie, a collar, or whatever your heart desires.
Measurements: 2.25 inches in width. Adjust from 6 to 9.5 inches in circumference.
Material: PU leather, leather.
Color: Black.