 Stainless Steel Combination Lock Slave Collar
Availability: 10 in stock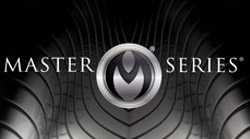 Adorn your slave in a symbol of their complete surrender to submission. This beautiful and heavy-duty collar is made of stainless steel, with a unique detail that sets it apart from other BDSM collars. A combination lock ensures that your plaything has no hope for escape until you offer release, just the way they like it! The O-ring on the front allows you to attach other bondage accessories, such as a leash or nipple clamps. The smooth, rounded edges make this a comfortable collar for private play or 24-7 wear.
Measurements: 16.25 inches in circumference, .5 inch in width.
Material: Stainless steel.
Color: Silver.
Note: A combination code is included with the collar. If you lose or are unable to locate it, please contact customer service