Availability: 10 in stock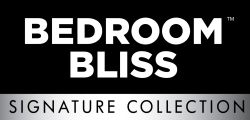 Raise your standards and level up your expectations; this high-density foam cushion is here to deliver the support you've been craving and didn't know was missing from your life. Instead of piling up pillows on your bed to lay back on, get yourself the Contoured Love Cushion and give yourself something that holds up under pressure! The rolling curves of this ergonomically designed pillow gently support the natural curve of your spine so you can lay down and enjoy back support, elevate your hips, cushion your knees or elbows and lift up your head. The velvety, polyester outer cover is ultra soft against bare skin and the water-resistant inner cover protects the foam pillow from spills and moisture. Expand your possibilities and tap into pleasure with this love cushion!
You place the pillow on the center of the bed. As you climb up onto it you slide back so your head rests on the higher level, your hips supported at the lower curve. Your partner mounts you and for the first time you don't sink down into pillows and the angle they crave is one they can keep. You change positions to Doggy style, your hips braced by the higher curve of the pillow and your elbows and forearms leaning on the lower arch. They kiss you up your legs and between your thighs before giving you a little playful slap on your behind then slide themselves inside you. The firm pillow keeps its shape as you feel them pushing into you from behind. You flip over so your belly faces the sky and your hips are up in the air. Your body drapes downwards, hips at the perfect height for them to caress, lick and please you. With so many ways to enjoy each other, the night lasts longer, and you find countless new ways to redefine what pleasure and sex mean to you both…
Measurements: Length: 33 inches, Width: 24 inches, Height: 9.5 inches.
Materials: Velvet (polyester), PU foam, nylon, resin (zipper).
Color: Purple
Note: Machine wash on a cold cycle. Air dry or tumble dry low.
Key Features:
High-Density Foam: These pillows give you firm support throughout that gives you the lift you need!
Machine Washable Covers: The velvet outer cover and the water-resistant inner layer are both machine washable for easy care and maintenance.
Waterproof Inner Layer: Keep your foam pillow safe from moisture and stains with the waterproof inner layer that protects it.
Supportive Curves: The rolling arches of the pillow support the hips, head, knees or lower back depending on which position you choose.